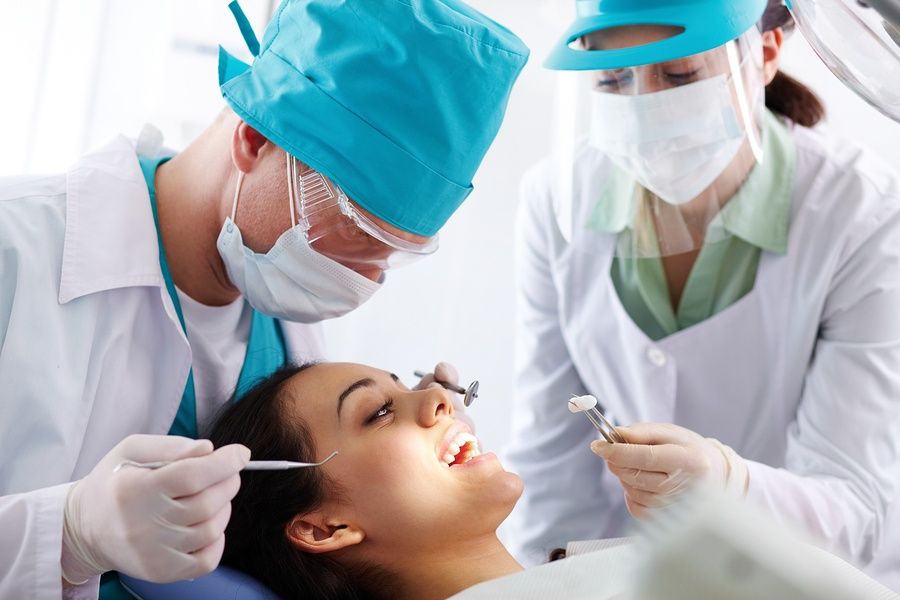 4 Tips to Instantly Increase Dental Treatment Acceptance
What does it take to get a "yes" from your patients? There is no quick fix, magic wand, or potion that will give you treatment-acceptance success. The difference between success and failure is not a single secret, but a secret formula.
In this article, we — here at Next Good Thing Academy — will discuss four critical principles that will lead you to success. Some of these principles are fundamental steps that successful salespeople and entrepreneurs have been using for centuries. All are attributes that high achievers have in common.
1 Believe you can
Confidence is the air you have about you that is bred by preparation. Prepare with education. Acquire the skills to become proficient in your work. Preparation and education will breed self-confidence. The best part about confidence is that it's contagious. You can give it to your team and your patients.
Having a "yes" attitude gives you a positive determination to achieve your goals. Earl Nightingale said, "You become what you think about all day long." Is your attitude being sabotaged by negative self-talk? When you are reviewing patient treatment plans, do you say to yourself, "He [or she] will never go for this comprehensive treatment plan," or "The patient's maximum insurance benefit will be maxed out and she [or he] will never pay the difference"?
Avoid negative self-talk and misperceptions that lead to sour grapes. ("My fees must be too high," "The politicians are ruining my practice," "If only I had the right team.") The negative senses block your ability to focus on the positive ones — the ones that breed success.
Think you can. Believe you offer your patients the best comprehensive care dentistry can offer, and that your office offers the best treatment options and best products available. High self-belief leads to high success.
2 Intention
According to the Encarta Dictionary, the word "intention" is defined as "aim or objective and quality of purposefulness." For the office to achieve a higher level of treatment acceptance, a doctor needs to share his or her purpose and direct practice efforts to meet those intentions. Clarity of purpose inspires the team to excel in its professional endeavors.
The doctor's intention directs everything — team effort, the office environment, and practice-development strategies. With the practice vision clearly determined, teamwork is more effective and system strategies are simplified.
The patient will witness excellent care from all team members when everyone understands and genuinely commits to the intentions of the doctor. A team meeting may be required to revisit the practice intention and align team efforts.
3 Team involvement
Patients are looking for validation of their treatment choices. They want the assurance that they have chosen the right office and the right doctor for their dental care. When team members introduce the practice philosophy and treatment opportunities and praise the doctor's care, they are fulfilling the patients' need for treatment validation. In essence, the team becomes the second opinion in the office.
This behavior is not optional, but a requirement of a highly effective team. Team training may be required and should be scheduled.
4 Education
According to American business philosopher Jim Rohn, "The biggest reason people don't succeed is that they don't expose themselves to existing information." Be proactive about learning the art of presenting. Listen to audio tapes and read to stay up-to-date. Attend live seminars. Record yourself doing a treatment presentation and review it to learn how you can improve.
Ask your team members to evaluate what they perceive to be the strengths and weaknesses of your current treatment-presentation style. Sharpen your clinical and communication skills so you have the confidence to present your treatment plan and the finesse to do it well.
If you're still lost on how to increase treatment acceptance with your patience, we recommend enrolling in Next Good Thing Academy's comprehensive eLearning courses. This will show you exactly how to get patients to say "YES" to treatments and will shine a light on bad habits you may be falling victim to.